Ticket starts at USD 10
Manga Mania Manila
Spyair, Yeugene Fay, and many more Anime Celebrities is coming in Manila!
Request a Quote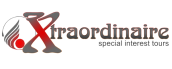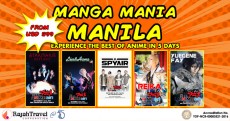 Now, on the 8th year, the Convention extended its horizons by bringing Japanese artists and setting the bar higher for the local Anime Convention scene. Be famous and learn from world-beater cosplayer. Enjoy the 3 day convetion, know firts what will trend in scheduled film showing, meet and greet with your favorite cosplayer, learn more about anime in panel discussion and cap your amazing BEST OF ANIME experience with the sounds of Spyair!
Dance at Star Cafe
Exclusive film showing of "YOUR LIFE in APRIL"
Learn some costume technique with Reika (Japan)
Gear your camera for ALL - STAR COSPLAY Competetion
Performances by Sanctuary Ship, Asterysk, Project Materia and Many more!
Get ready for LIVE PERFORMANCES OF SPYAIR!
Get a shourt course of Animation production
And visit to YEXEL Museum and take selfie with 18ft tall replica of Optimus Prime!
DAY 1 ARRIVAL IN MANILA
Arrive in Manila at anytime. Our airport representative will meet you at the airport and assist you for your transfer the hotel
In the evening, assemblies at the hotel lobby and proceed to Movie Star Café for dinner. Socials with other Mania participants and rest of the night is history!
DAY 2 BEST OF ANIME OPENING
Get ready for a full, active and exciting day one of the Best of Anime. You will have the access to the convention. After the opening ceremony, enjoy the film showing of Your Lie in April, followed by interesting discussion with Yeugene Fay. Begin your afternoon, with Band performance by Project: Materia then learn new techniques in costume making workshop by Reika (Japan). Dance battle and Sing Off will give you the first view of our next big stars. Gear your camera and merge with ALL – STAR COSPLAY Competition. There will be also, band performances of Sanctuary Ship and Asterysk. Close the night with performance from Starmarine. Transfer back at the hotel.
For Complete activities and schedule, please follow/click: BEST OF ANIME 2017
DAY 3 SPYAIR LIVE IN MANILA
Start the day with Film showing of Your Name, followed by Demo and Workshop by Kyokushin Karate-Do Philippines. Battle of the Bands will electrify the afternoon.
Continue the Best of Anime with Inter-School Cosplay competition Finals. Finally, at 6PM, gates open for performance of SPYAIR. A gig that will end the Best of Anime 2017 perfectly!
DAY 4 MANGA MANIA HANGOVER
We know you still have a hangover from the Best of Anime, the Manga Mania is not yet over, and we will bring you to one of top animation and creative studios in the Philippines to give you a special short-course designed for Mania Manila participants only.
Learn the basic Animation techniques and production flow AVP. Enjoy the drawing activity with lectures. Studio tour will make you understand how ink and paper come to life! Your visit to Manila is not complete in visiting Yexel Museum, an extensive personal toy collection, which houses a life-size Iron Man, and the 18ft tall Optimus Prime, said to be the largest in Asia! Yexel Museum is known to be a heaven for toy lovers!
DAY 5 SEE YOU AGAIN NEXT YEAR
Morning if free until transfer to airport, our representativ will you at the hotel and transfer you to the airport
Rates are per persons and based on US Dollars
5days / 4 nights

September 8-12, 2017

Rate per person

Hotel 101 based on twin sharing
USD 599
**Tickets only also available, please contact us.
Package Inclusions
Roundtrip airport transfer in Manila with services of Rajah Travel airport representative
5days/4nights accommodation at Hotel 101 or similar
Complimentary daily breakfast
Best of Anime Convention and VIP ticket
Dinner at Star Café
Short course Animation production
Not included
International airfare
Drinks, meals, tips and other incidentals not stipulated in the above itinerary and package inclusions.
Notes
Minimum of eight (8) persons traveling together
Promo is valid until September 5, 2017
No reservations have been made yet.
Confirmation of accommodation and other services are subject to availability at the time of request.
Standard hotel/resort check-in time is 2:00pm and check-out at 12:00nn.
Early hotel/resort check-in and late check-out are subject to room availability and may be subject to additional fees.